Why Conduct a Workers' Compensation Premium Audit with
WorkComp

Premium Recovery Group?

You need the perspective of an unbiased, independent review.

WorkComp Premium Recovery Group's extensive knowledge of workers' compensation premium matters indicates that approximately 70% of all employers have overpaid or are currently overpaying on their Workers' Compensation premiums. For example, with hundreds of different business classifications, there is an opportunity for a lower rated classification for your employees or operations. Rarely are classification codes challenged which allows for a significant opportunity for recovery.

In addition, many of our workers' compensation premium refunds have been a result of incorrectly calculated experience ratings as they are rarely verified by the agent or workers' compensation insurance carrier. In many cases, discounts promised in proposals are not applied on the final audit billing statements.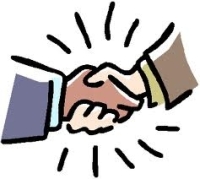 We know where and how to obtain proprietary workers' compensation premium information and cost saving rating plans which are not ordinarily disclosed to policyholders by the workers' compensation insurance carriers. Our services are available to companies in all states except ND, OH & WA.