Our workers' compensation knowledge and expertise are unmatched
We've recovered substantial refunds from many different workers' compensation insurance companies. With over 70 years of combined experience in workers' compensation premium reduction matters, no other review company can compete.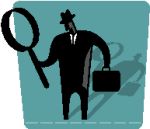 We have recovered over $25 million in workers' compensation premium overcharges and saved clients an additional $5 million in future workers' compensation premium costs.
Our workers' compensation review includes an evaluation of over forty (40) potential areas of overcharges for each policy period including classifications, experience ratings, payroll audits in addition to other technical issues that mistakenly increase your premiums.
Industries we have assisted include auto dealerships, casinos, construction, health care, oil and gas, manufacturing, hospitality, restaurants, municipalities, landscaping, retail, temporary staffing, transportation and warehousing.