Why Conduct a Workers' Compensation Premium Audit with
WorkComp

Premium Recovery Group?

You need the perspective of an unbiased, independent review of your workers' compensation premiums.

Our vast experience in the workers' compensation premium matters indicates that approximately 70% of all employers have overpaid or are currently overpaying on their Workers' Compensation premium costs. The system that determines your premiums is extremely complicated involving many entities including rating bureaus, insurance company underwriters and insurance agents. For example, when it comes to establishing appropriate classifications with hundreds of unique business classifications, there is a significant opportunity for a lower rated classification as they are typically determined by insurance company underwriters and rating bureaus while agents have limited control of the classifications applied.

The payroll auditor that performs the annual payroll audit is either an employee of the insurance carrier or is contracted by the insurance carrier to conduct the audit. The auditor is not there to determine if you've been overcharged.

In addition, many of our workers' compensation premium recoveries are a result of incorrectly calculated experience ratings or the erroneous application of experience ratings. Often times discounts initially indicated in the policy are not applied on the final audits.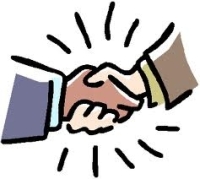 We are familiar with individual states insurance statutes along with rating bureau rules and regulations that affect how your workers' compensation premiums are computed. Last but not least, there is an inherent conflict between the agent or broker's role to reduce premium costs and the commissions earned on a workers' compensation policy.
Our service is based solely on a contingency fee basis and are available to companies in nationwide except for ND, OH, WA & WY.
Client Testimonials

I would like to take this opportunity to thank you for the outstanding job you did for Metco Landscape, Inc. As a result of your review of our previous workers' compensation policies, you have save our company over $35,000. More